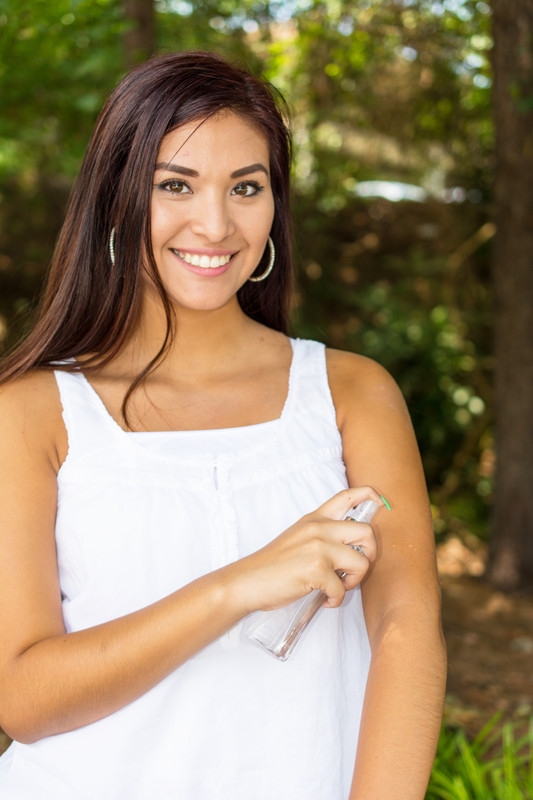 Personal Mosquito Protection
How to Protect Yourself from Mosquito Bites
The CDC recommends the use of an EPA registered insect repellent with one of the following active ingredients: Picaridin, IR3535 or DEET. Apply in accordance with the label directions to all of your exposed skin, avoiding eyes and lips. Additionally when traveling in heavily infested areas wear protective clothing including long pants, long-sleeved shirts, socks above the ankles, mosquito netting if necessary. Another option for improved bite protection is to treat your clothes and shoes with an EPA approved permethrin product labeled for application on clothing. Follow the label directions closely.
While many people associate mosquito bites with dusk and dawn, remember that Aedes moquitoes are reponsibile for the spread of the Zika virus. Aedes mosquitoes bite during daytime hours. Protect yourself throughout the day from mosquito bites whenever spending times outdoors. 
When traveling to a foreign country where mosquito populations are known to exist and Zika or other insect-borne diseases are prevalent, carry ample supplies of mosquito repellent with you. There are current shortages of repellent products in areas where Zika is spreading. Do not leave home unprepared to protect you and your family.

Purchase Moskito Care Online Today!